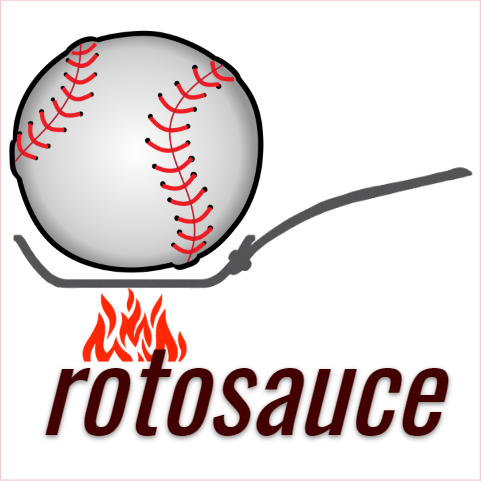 Episode 109: Rotosauce Baseball - BARF Draft Recap with Sammy Reid
Hosted by Greg Smith (@gregsauce).
Programming Note: Going forward, the 2QB Experience podcast feed is being updated to include some non-football content. Greg explains the forthcoming change at the beginning of this episode, but please stay subscribed because proper 2QBXP episodes will return with more football talk before you know it.
After all that programming housekeeping is out of the way, Greg welcomes Sammy Reid (@SammyReidFI) to the show to recap and analyze this past weekend's Bay Area Roto Fantasy (BARF) baseball draft. They begin with some general discussion of the league's scoring settings, weighing the merits of on-base percentage (OBP) versus batting average (AVG), plus the seemingly waning relevance of quality starts (QS). The conversation then turns to specific picks and strategies from the draft:
Where should the injured Francisco Lindor be drafted?
How should elite pitchers slot between elite hitters at the beginning of the draft?
What were the most surprising picks in the early rounds?
Has Clayton Kershaw fallen too far in ADP?
How should drafters approach the middle rounds when it's tough to find players without warts?
Who's happier than a dog with two dicks?
What's the story with Jeff McNeil? How about Yusei Kikuchi?
What happens when Luis Castillo is your fantasy SP2?
Is the fantasy hive mind sleeping on Jorge Polanco?
Is drafting backstops in a 14-team, 2-catcher league the worst or the absolute worst?
Your hosts (attempt to) answer all these questions and more on this inaugural baseball episode of the freshly renamed Rotosauce podcast.
Links
2019 BARF League Draft Results
The Wreck Room SF
Rotogrinders
Baseballholics Podcast
BatFlipCrazy Podcast
A TwoQBs.com Production
Intro Music: Fire Whiskey - Speed Demons
Outro Music: Dead Remote - Three Words